Andrea Cleaver, ND   –  Bio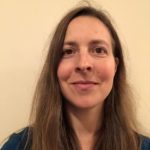 Having originally trained as a Chartered Accountant, my life-long interest in health led me to pursue a career in Naturopathic medicine. I have great passion for promoting well-being, with a conviction that prevention is the best cure.  As a mother of three, I am also passionate about raising healthy, happy children, and believe that kids who adopt a healthy lifestyle early in life will have better success at having healthy lifestyles as adults.  I also study Fa Chi with Master Teresa using Grandmaster Wu's techniques.
As a licensed Naturopathic Doctor (ND), I center my practice on:
educating individuals: to increase awareness on their health issues.

exploring the root cause of health concerns, and providing assistance in making educated health decisions.

inspiring individuals to make long-lasting changes.
I am dedicated to addressing individuals' health concerns in a compassionate and comprehensive manner.
Location: Athlete's Care, 2401 Yonge St, Suite LL01 (Toronto, ON).  The clinic is wheelchair accessible.
Tel: 416.273.5054
Email: nd@  andrea cleaver. com
Hours:
Monday / Wednesday / Friday mornings (by appointment)
Thursdays: 6:30pm-9pm (by appointment)
Saturday 9am – 1pm (by appointment)
Other times available upon request (e.g. weekday afternoons/evenings)
Please note that treatments are generally not provided during the initial visit.
Cancellation Policy: Minimum 24 hours advance notice is required for rescheduling appointments.
Links
I am certified by the North American Board of Naturopathic Examiners, and have obtained my license from the Board of Directors of Drugless Therapy.
Ontario Association of Naturopathic Doctors (OAND)
Canadian Association of Naturopathic Doctors (CAND)
The College of Naturopaths of Ontario
Canadian College of Naturopathic Medicine (CCNM)